If you would like to get 1000 points as a sign up bonus for 7-11 App then use the 7-11 referral code rqclkb to earn the maximum of 1000 points to redeem selected products from the 7 eleven store.
Disclaimer: If you use the code mention above and receive 1000 points, then referer will also receive 1000 points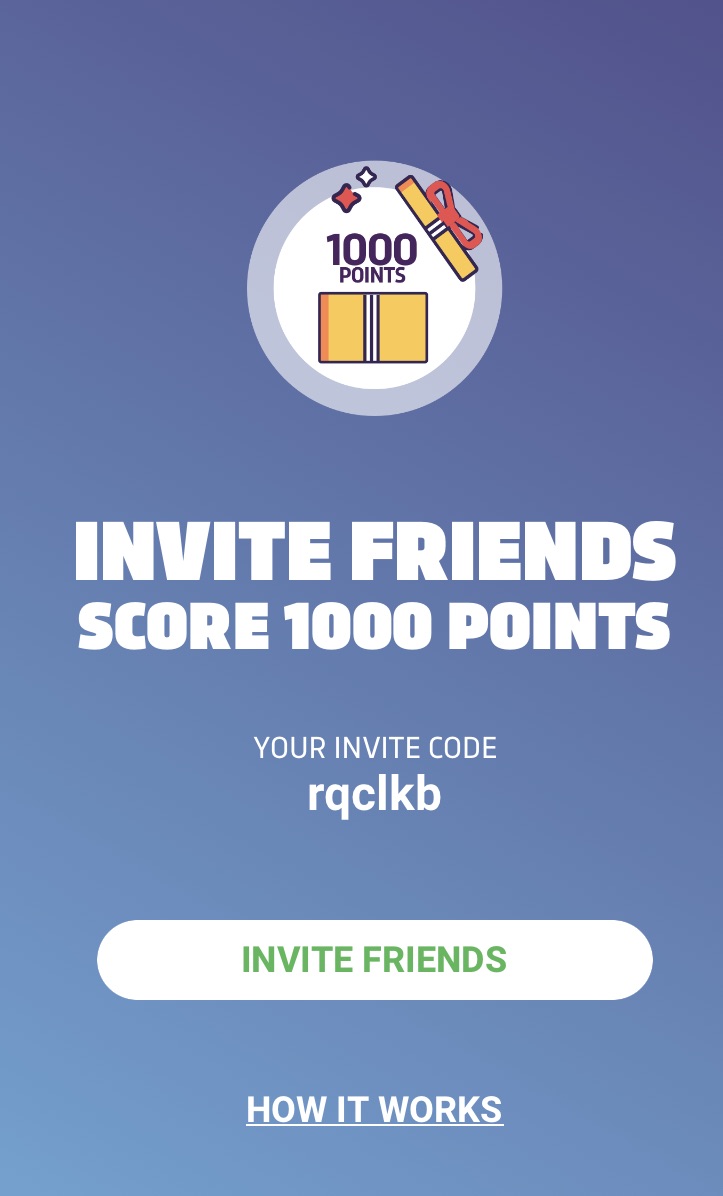 Note: These 1000 points are only for new users that never used their phone number to open an account.
How 7-11 Referral Code Works?
In order to qualify for 1000 points towards the next redeem offer then you need to download the app and use your phone number or email verify account. And enter the referral code during the sign up process.
Note: This code is only for new users who never open a 7 eleven account with the same phone number and email address. If you have opened several or duplicate accounts in order to obtain a referral incentive, your account is at danger of being blocked.
How is 7-11 Point Works?
Basically, you need minimum of 500 points to redeem a offer from the app. It increment by 500 points and it goes up to 4000 points.
500 Points Rewards
These are the rewards you can redeem when you have reach 500 points.
Small Coffee
Mini Donut or Mini Pecan Pie
Pillsbury Cookie
Keebler Cracker
Andy Capp's Fries
1 Trident, Trident White or Dentyne Gum
1 Buffalo Chicken Roller
1 Banana
1000 Point Rewards
Any one 7-eleven Fresh Fudge Brownie or Fresh Baked Cookies, up to 1.99 Retail
Any Ring Donut
Fresh Hot Pizza Slice
Breakfast Sandwich up to $2.99
Brisk 1L
Big Gulp Drink
Medium Cold Brew Coffee
Medium Slurpee Drink
Any 7-Select Beverage up to 20oz (Excludes Cold Pressed Juice)
Redeem for 1 Med 7-eleven Hot Beverage
7-Select Bag of Single Serve Chips 1.25oz-2.5oz ( Excludes Go Smart Variety )
7-Select Pure Water 1L
Mini Tacos
2000 Points Rewards
Chicken Sandwich or Cheeseburger
8 Boneless Wings
Gatorade 28oz or bolt24
7 Select Cold Pressed Juice
7 Select Energy Shots
Pepsi cola tm Family 20 oz
Hershey share size candies
Nachos
Frito Lay Single Serve Chips
Dr Pepper, 7U, Sunkist, Canada Dry or A&W 20 oz bottles
3000 Points Rewards
Any Red Bull up to 20 oz.
Monster Energy Drinks 24 oz.
Reign 16z
Acqua Panna
4000 Points Rewards
Any Fresh Salad Entrée
Fresh Hot Whole Pizza
5 Bone in Wings
7 Select & Jack Link's Bag Jerky 2.85- 3.25oz
Benefit of Using 7 Eleven App
There are some good benefits of using the 7 eleven app. First of all if you love coffee and purchase coffee from 7 eleven everyday then good news is that every 7th coffee is free only if you use the 7 rewards code scan before your purchase the product. The qr code is on the front page of the app so it is easy to find.
Almost every purchase from 7-11 earns you points that can be redeemed for coffee and other wonderful things that I covered previously in the essay.
Another benefit is that 7 eleven has a referral program which allows you to earn 1000 points per every new referral which is amazing. You are able to earn lots of points by just telling your friends and family to sign up for 7 eleven rewards app and use your code in the process to get you 1000 points and 1000 points for your friends which win for both of them.
FAQ
Where is my 7 eleven referral code?
Your 7 eleven referral code in the front page of the app, to find the code just scroll down the page and you will find a section called "how to earn points" and click on the text to refer your friends.